Carer has been at the forefront of green forklift design and development for nearly half a century. Despite multiple barriers in recent years, Carer has remained committed to transforming the high-capacity electric forklift market.
As the world continues to readjust from the pandemic challenges this year, Carer has launched a revolutionary product with the A70X. The industry demanded a 15,500lbs. outdoor electrical forklift with the same design and performance as the much bigger AX versions, the A70X model was born. Carer developed an electric solution with reduced capacity, a smaller footprint, and a highly efficient, 96-volt operating system.
High-Capacity Electric Forklift
Designed for indoor and outdoor use, the new A70X is excellent for applications demanding high capacity and maximum lift heights in restricted places. The A70X is a versatile piece of material handling machinery that can handle a wide range of tasks that would otherwise be difficult for most other forklifts.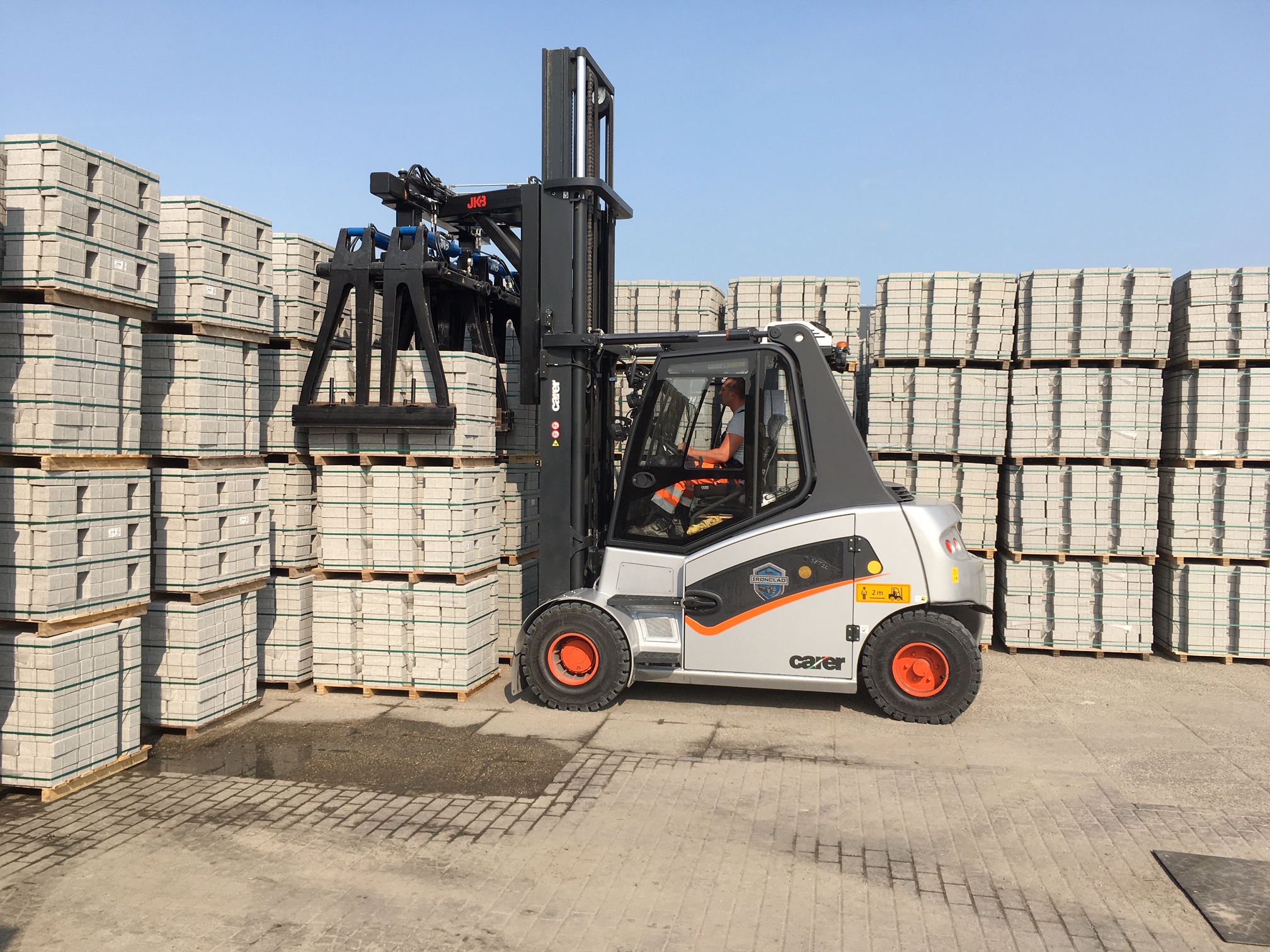 When the "go green" forklift brand introduced the new product in Europe, the A70X was immediately in demand in the lumber, steel, paper, gypsum, cement, and aluminum industries and other manufacturing companies needing to transport processed products at the end of the production cycle
Structurally, the machine is identical to the A80X model, which weighs 17,500 pounds. The A70 is built on the same chassis and structure as the A80X but with different components, such as hydraulics and an inverter. Carer created a solution that can deliver the same performance level and efficiency as the higher capacity AX series, but at a lower capacity and price point, by altering the individual components.
Carer engineers looked closely at how they could create a vehicle that could flourish in tight and restrictive locations while building this new small AX model. They could preserve stability while enhancing maneuverability by redesigning the mast assembly and integrating super-elastic tires with a smaller surface area.
Green Forklift Benefits
Another essential characteristic of the Carer A70X is the significant cost savings. It has fewer moving parts than an IC forklift of comparable size, reducing the number of intervals required for examining or replacing worn components. The A70X delivers significant cost savings in parts, maintenance, fuel savings, a longer life cycle, and reduced tire wear.

The reduction in its environmental impact is also a breakthrough in carbon reduction. Using Carer electric forklifts is a way for operators to comply with government pollution laws.
Specs:
Two AC traction motors are installed into the front axle, resulting in increased acceleration, torque, and travel speeds.
Long working times, due to a highly efficient 96V operating system and a lithium battery with a capacity of up to 1548 Ah - suited for high utilization, three shifts, and 24 hours a day, seven days a week applications.
Electric hydraulic brakes.
Advanced Multifunctional Display.
Tilt cylinders are mounted on the overhead guard, giving it more stability and reducing the risk of damage.
At maximum lift heights, the six carriage rollers offer stability.
Programmable reduction of travel speed system for cornering.
Automatic parking brake.
The cab is mounted on silent blocks, to eliminate sound and vibration.
Standard rear-view camera.
Proportional electro-hydraulic valve bank with three functions and three fingertip mini levers.
Reach out to a Lonestar rep today to learn how Carer Forklifts can transform your job site!
Interested in how Carer Forklifts are used in seaports?
Read more about Carer Electric Forklifts.