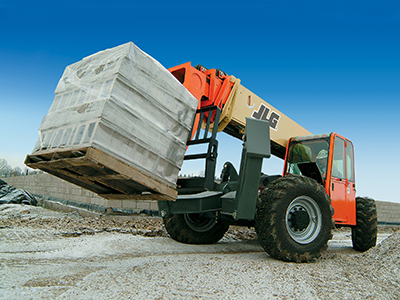 High-capacity telehandlers used to be a niche market in North America but in recent years we have seen a significant rise in demand. Demand is predicted to continue to rise significantly as more customers get the opportunity to see how high-capacity telehandlers can solve their material movement needs in a cost-effective and productive way. Industries are realizing that these versatile machines can do the job with less time and effort exerted. The opportunity for high-capacity reach trucks to enable better job-site solutions is expected to increase as market conditions continue to improve.
There are many reasons for the high-capacity telehandler's recent popularity. One reason is that they have become increasingly cost-effective as technology has progressed. Their capabilities have also expanded, making them a more versatile choice on job sites. They can now be equipped with various attachments such as forks, buckets, and winches, which allows them to perform a variety of tasks such as material handling, lifting, and even hauling.
Telescopic handler features that attract industry attention.
Versatility
Telehandlers are extremely versatile. They can be used for a variety of applications, such as material handling, loading and unloading, construction site management, assembly line production and more. We are seeing telehandlers used more often in place of front-end loaders, excavators, and rough-terrain cranes because operators are finding that they can do more with telehandlers than with other machines in the same category. Reach trucks come in a variety of sizes and configurations, so they're able to handle jobs that would normally require multiple machines. A typical telehandler can move a load quickly and more efficiently than a crane and lift a heavy load to higher heights than most excavators. A telehandler, sometimes referred to as a "reach truck", has a telescoping boom which allows the operator to lift, transport, and maneuver loads that are too tall for a standard forklift.
Maneuverability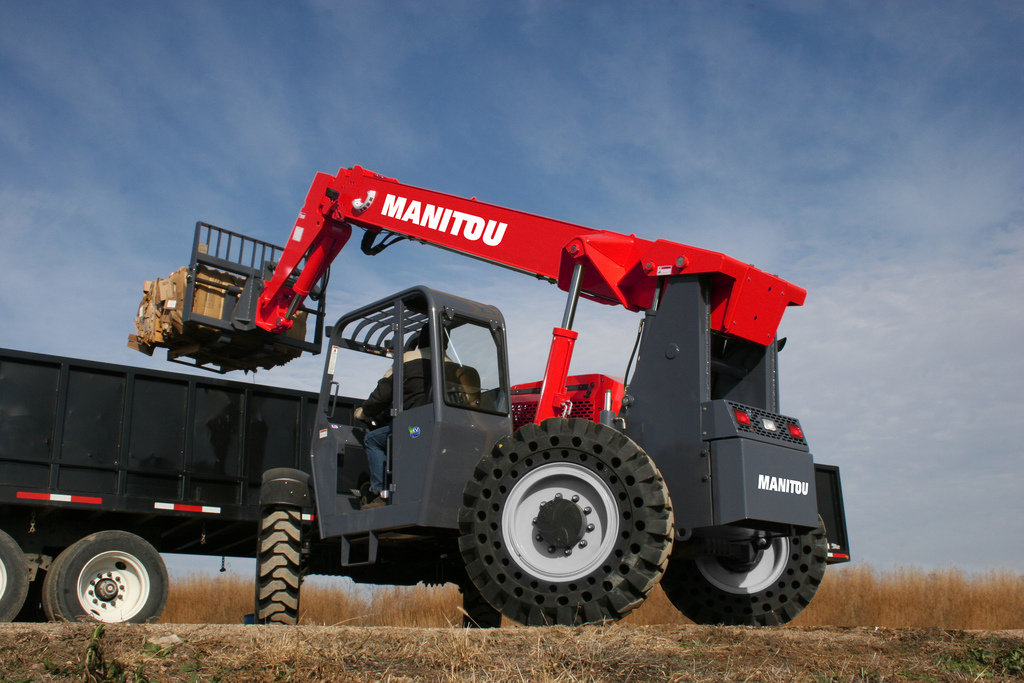 High-Capacity Telehandlers are designed to handle heavy loads while still being maneuverable. This means you can use them in tight spaces and on uneven surfaces such as gravel or dirt. They also have excellent lifting ability, making them ideal for loading or unloading trucks or moving materials around your property. Their maneuverability is accredited to their three steering modes. Front-wheel steering is the standard steering mode, designed to place the directional control on the front wheels. A tighter workspace is easier to navigate with four-wheel steering to tighten up the turn radius. Adjusting your angle or position to one side or the other is much more efficient with crab steering, as there is no longer a need to back up to reposition. Reach Trucks are also easy to use, which makes them an excellent choice for companies that need a lot of equipment but don't have a lot of time or money to invest in training new employees.
Efficiency
The difference in operating cost is a crucial factor to consider when choosing the right machine for your worksite. To use a high-capacity telehandler on your jobsite you will require a certified telehandler operator. Having a crane used on your worksite requires a certified crane operator, which generally comes at a higher cost. The use of crane oilers and flaggers can also add significantly to the operational costs of your job.
Comfort
User feedback has guided telehandler manufacturers to focus on operator comfort and expanded versatility to ensure these machines can meet ever-changing worksite requirements. Telehandlers can now complete more tasks on a jobsite than ever before with a wide variety of attachments such as grapples, material buckets, and man baskets, and even augers.
Industries lifting their productivity with high-capacity telehandlers
Agriculture
The agriculture and livestock farming industries are driving significant market growth for teleporters. Farms on average are increasing in size annually and often continue to do business with the same number of staff. With more bulk material handling than ever before, these industries have begun to look for more efficiency in their day to day. Many farms have adopted high-capacity telehandlers over forklifts, because they were able to increase the number of jobs managed by a single machine. Thereby trimming the cost of owning or renting multiple pieces of equipment to get the job done.
Waste/Recycling
Solid waste management and recycling plants have begun migrating toward the use of telehandlers to increase their productivity. These industries move loads that are often heavy and fragile in nature. Concerns around stability as well as space limitations can slow down productivity on the job site. Having a stable, agile high-capacity telehandler on hand can increase productivity, confidence, and comfort level for the operator when moving sensitive loads.
Construction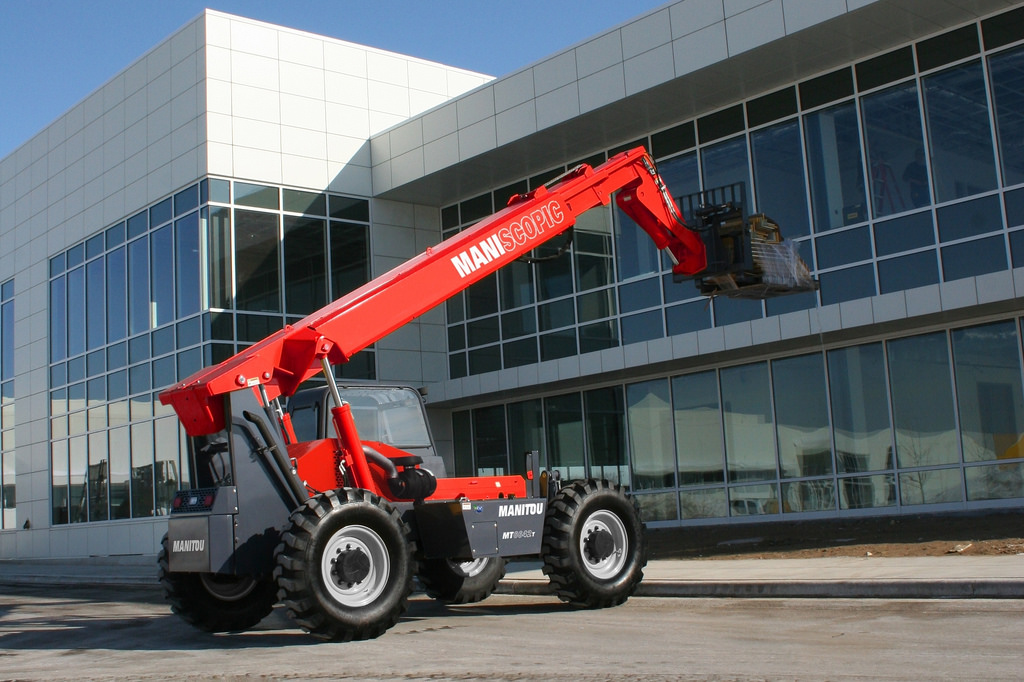 Structures of 33 ft to 80 ft in height are common for residential and industrial construction sites. This makes reach and lift equipment essential to job completion. In recent years there have been several industry-wide cost increases that can't be controlled, leading contractors to take a careful look at finding efficiency in areas they can control like their machinery costs. A Telehandler lift can move quickly and efficiently to lift a heavy load to higher heights. The use of high-capacity telehandlers over cranes or forklifts has increased significantly in the construction industry. Telehandlers are the top choice, for lifting and moving materials around tighter workspaces due to their agile maneuverability. As contractors discover that one machine can take care of many tasks, we are seeing an increase in sales and rentals of these versatile units.
The high-capacity telehandler market is expected to continue to grow in the coming years as more industries discover the benefits of these machines. If you need a high-capacity telehandler, be sure to contact us today!