As a leading provider of outdoor industrial and port equipment, specializing in material handling solutions for a wide range of industries Konecranes' has made significant advancements in operator comfort and efficiency in the equipment they build. They offer a comprehensive portfolio of products and services designed to enhance efficiency, safety, and productivity in outdoor industrial and port environments.
1. Ergonomic Design: Comfort at the Core
Konecranes prioritizes operator comfort through ergonomic design principles. Adjustable seats, intuitive joystick controls, and ergonomic control panels allow operators to work in a natural and comfortable position, minimizing fatigue and improving efficiency. By reducing physical strain, operators can maintain focus and productivity throughout their shifts.
2. Operator Cabins: A Haven of Comfort
The operator cabins in Konecranes' lift trucks and reach stackers are designed with operator well-being in mind. Equipped with features like air conditioning, heating, excellent visibility, and low noise levels, these cabins provide a pleasant and productive working environment. Operators can concentrate on their tasks without distractions, leading to improved job satisfaction and performance.
3. Advanced Suspension Systems: Smoother Rides, Greater Productivity
Konecranes has integrated advanced suspension systems into their equipment to minimize vibration and provide a smoother ride. By reducing operator fatigue and discomfort caused by uneven terrain, these systems enhance productivity. Operators can navigate rough surfaces with ease, improving overall efficiency and job satisfaction.
4. Operator Assistance Systems: Empowering Operators for Success
Konecranes' lift trucks and reach stackers feature operator assistance systems that boost productivity and safety. Automatic load-sway control, for example, minimizes load swinging during lifting and positioning, enabling operators to handle loads more efficiently. Enhanced safety measures not only protect operators but also prevent costly equipment damage, ensuring uninterrupted operations.
5. Enhanced Visibility: Seeing the Path to Success
Clear visibility is essential for operator safety and efficiency. Konecranes has optimized visibility in their equipment by incorporating large windows, strategically placed mirrors, and advanced camera systems. Operators can navigate confidently, accurately position loads, and avoid potential hazards, resulting in increased productivity and improved job satisfaction.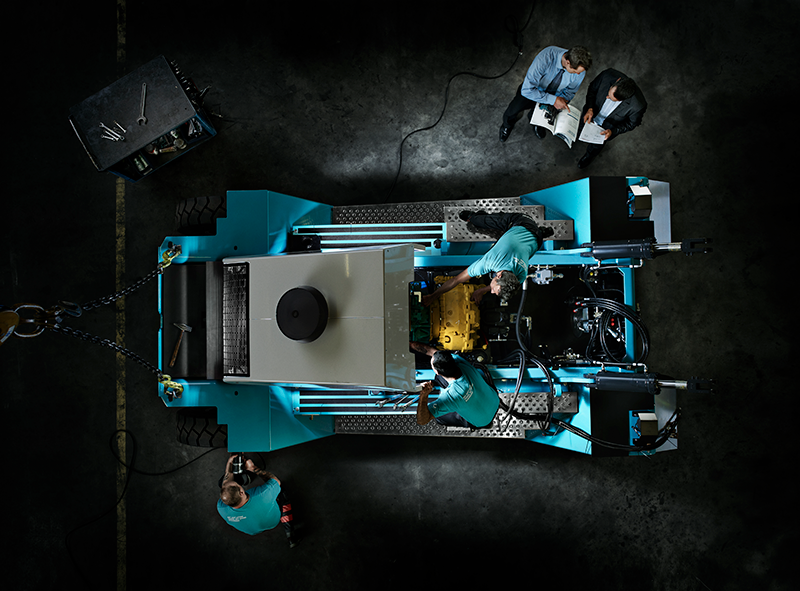 6. Technology Integration: Connecting Efficiency and Performance
Konecranes leverages technology to enhance operator comfort and efficiency. By integrating features such as telematics and remote monitoring, operators and fleet managers have access to real-time data on equipment performance and maintenance needs. This proactive approach reduces downtime, optimizes operations, and boosts job satisfaction by providing operators with the necessary tools and information.
7. Operator Feedback and Involvement: Valuing the Voice of Experience
Konecranes values operator feedback and involvement in the development process. By actively considering their needs and preferences, Konecranes continuously improves equipment design and functionality. This inclusive approach fosters a sense of ownership among operators, demonstrating that their opinions matter. As a result, operators experience increased job satisfaction and take pride in operating Konecranes' cutting-edge equipment.
At Lonestar Forklift dealerships, we are proud to be your trusted Konecranes dealer, offering industry-leading lift trucks and reach stackers. Konecranes' commitment to operator comfort, safety, and efficiency is unmatched. With their ergonomic design, advanced technology integration, and operator-centered approach, Konecranes empowers operators to reach new heights of productivity while enjoying a satisfying work experience. To learn more about Konecranes' innovative solutions, get in touch with our knowledgeable team at any of our 7 Lonestar Forklift locations today.