Congratulations Ashley!
Lonestar Forklift is thrilled to announce that our Director of Safety, Ashley Mckie, Venturis Capital Corp. has been recognized as the "Top Woman in Safety" by the Canadian Occupational Safety (COS) Magazine. This prestigious award is a recognition of her dedication, commitment, and exceptional contributions towards enhancing safety standards and practices in the workplace.
As a leading provider of forklifts and material handling solutions, safety is at the forefront of everything we do at Lonestar Forklift. We take pride in our safety culture and recognize that it is our responsibility to ensure the safety of our employees, customers, and the community at large. Ashley has played a pivotal role in shaping and reinforcing this culture, making it an integral part of our organization's DNA.
With over 13 years of experience in the safety industry, Ashley has been a driving force behind several initiatives that have elevated our safety standards to new heights. Her focus on continuous improvement, collaboration, and innovation has resulted in the development and implementation of several innovative safety programs and initiatives that have been adopted across the organization.
One of the most notable programs that Ashley led was the development and implementation of the "Lift Safe, Drive Safe" campaign. This program was designed to promote safe forklift operation and reduce the incidence of forklift accidents in the workplace. Through her leadership, this program has been successful in raising awareness about safe forklift operation and reducing the number of accidents in our organization.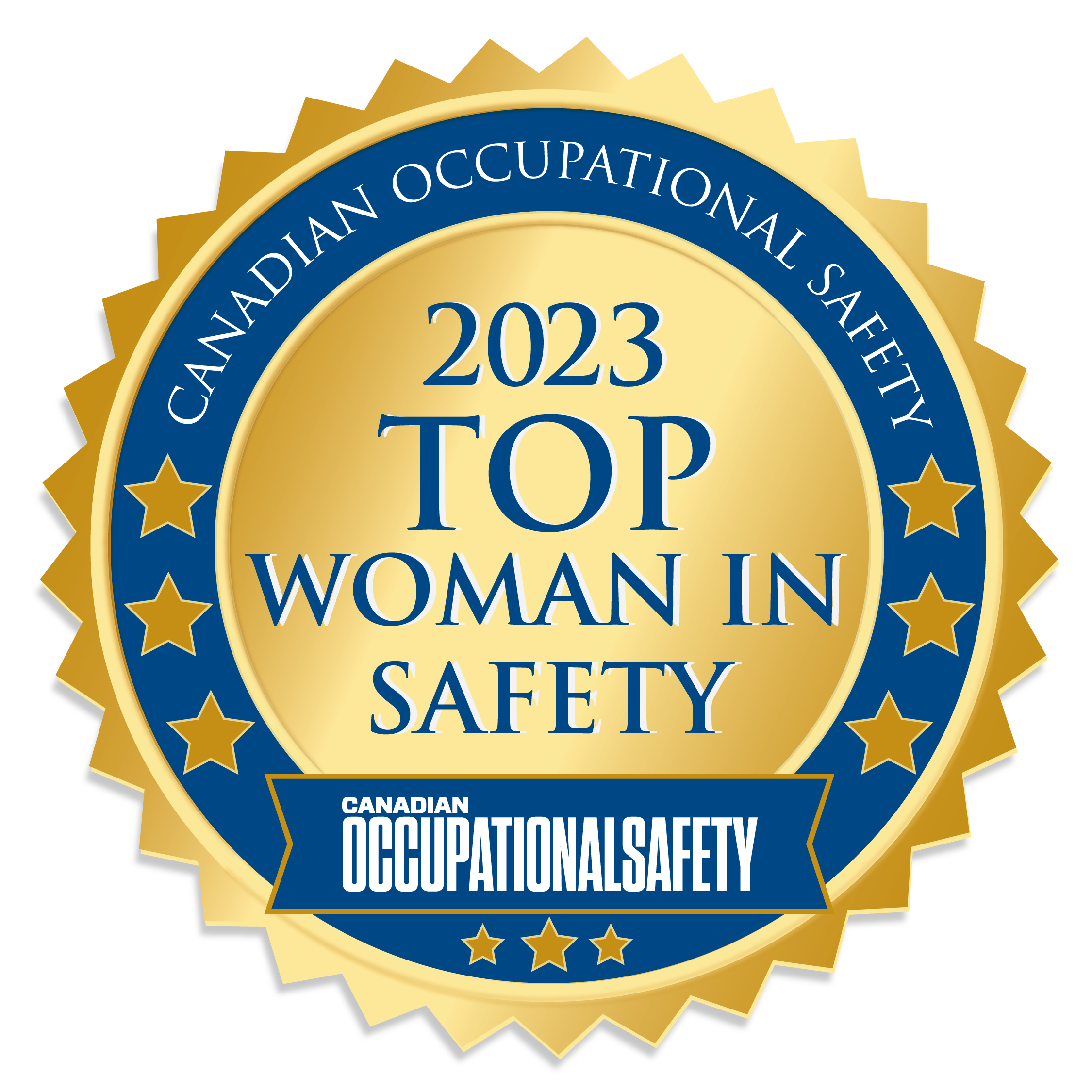 In addition to her work at Lonestar Forklift, Ashley is also actively involved in the safety community, sharing her knowledge and expertise with other organizations and professionals. She is a sought-after speaker and has presented at several safety conferences and events across Canada.
Winning the "Top Woman in Safety" award from COS is a testament to Ashley's dedication, hard work, and unwavering commitment to safety. It is a well-deserved recognition of her achievements and a testament to her leadership, passion, and professionalism.
On behalf of the entire Lonestar Forklift team, we congratulate Ashley on this outstanding achievement. We are proud to have her as part of our team and look forward to her continued contributions towards creating a safer workplace for all.