Optimal material handling in oil and gas operations is crucial for ensuring the efficient and safe extraction, processing, and transportation of hydrocarbons. Material handling encompasses various activities involved in moving, storing, and controlling materials and equipment used in the industry. From drilling rigs to refineries and distribution facilities, effective material handling can significantly improve productivity, reduce downtime, and enhance overall safety.
Here are some key considerations and strategies for achieving optimal material handling in the energy sector:
Equipment Selection:
Choosing the right material handling equipment is essential. Different operations require specific types of machinery such as cranes, forklifts, conveyors, and hoists. Selecting equipment that matches the size and weight of the materials being handled, as well as the environment, is critical.
Automation and Robotics:
The integration of automation and robotics can streamline material handling processes, reducing the need for manual labor, and improving efficiency. Automated systems can handle repetitive tasks, enhancing precision and minimizing the risk of accidents.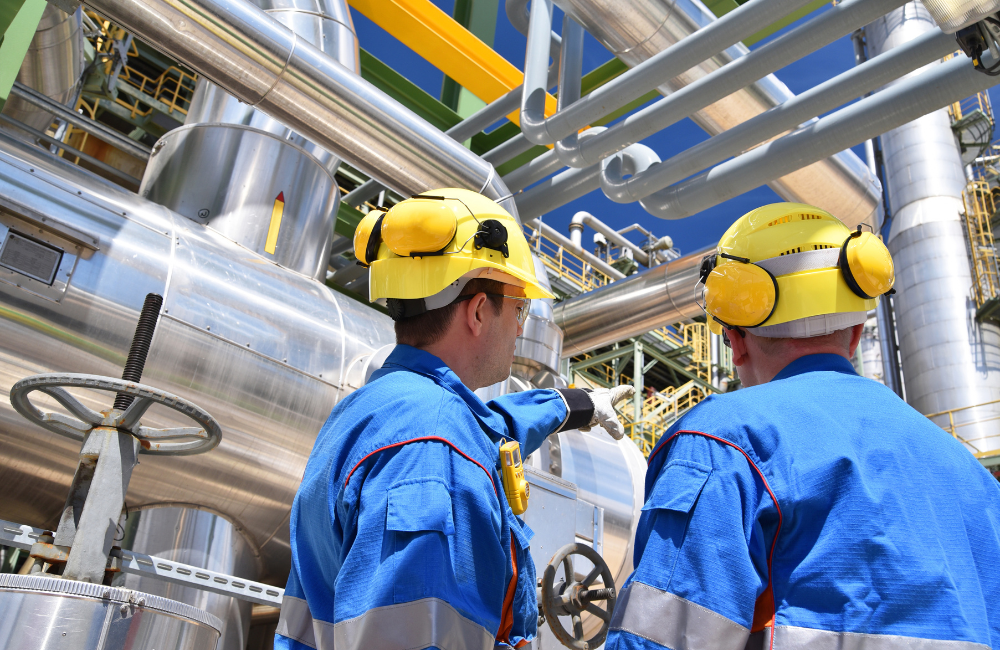 Safety Measures:
Safety is paramount in the energy sector, especially given the hazardous nature of oil and gas operations. Implementing safety protocols, providing proper training to workers, and ensuring compliance with industry regulations are essential to prevent accidents and protect workers.
Inventory Management:
Efficient material handling involves effective inventory management. Real-time tracking systems can help monitor material quantities, prevent shortages, and optimize inventory levels to minimize downtime and ensure smooth operations.
Maintenance and Inspection:
Regular maintenance and inspection of material handling equipment are vital to identifying potential issues before they lead to costly breakdowns or accidents. Scheduled maintenance ensures equipment operates optimally and extends its lifespan.
Site Layout and Design:
Well-planned site layouts optimize the flow of materials and equipment, reducing unnecessary movement and congestion. Proper design allows for smooth transportation, storage, and distribution of materials.
Sustainability and Environmental Considerations:
The oil & gas industry is increasingly focused on sustainability and environmental responsibility. Optimal material handling practices can help reduce energy consumption, emissions, and waste generation.
Supplier and Vendor Management:
Establishing strong relationships with reliable suppliers and vendors ensures prompt delivery of equipment and materials, minimizing delays in operations.
Training and Skill Development:
Properly trained and skilled personnel are essential for efficient material handling. Training programs should be provided to operators and workers to ensure they are well-equipped to handle equipment and materials safely and efficiently.
Technology Integration:
Embrace emerging technologies like the Internet of Things (IoT), data analytics, and artificial intelligence to optimize material handling processes. These technologies can provide valuable insights into operations and enable predictive maintenance, enhancing overall efficiency.
By adopting these strategies and best practices, the oil and gas industry can improve material handling processes, enhance productivity, and create a safer and more sustainable operational environment. Speak with one of our skilled material handling experts to help optimize your operations today.